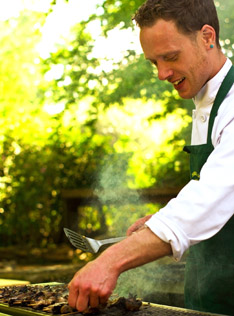 Cashew's proprietor, John Bayley (pictured right), has worked as a vegan, vegetarian and raw foods catering chef for over 12 years. He was awarded a full bursary to attend the exclusively vegan 'School of Natural Cookery' in Colorado, USA and relying heavily on plant foods has been a strict vegetarian for over 19 years. As co-owner of organic vegetarian mobile catering business Natures Plate, John ran kitchens at venues such as Glastonbury Festival and The Green Party Conference. He has worked at many different locations worldwide including the organic & vegan Cafe Prasad, Boulder, USA and was the first apprentice to work at the critically acclaimed raw foods pioneering Saf Restaurant, Shoreditch, London (since closed). John was the 'conceptual' head chef at Aloka, Brighton that received the Vegetarian Society Award 2010 for "Best Eating out – Best of the Rest" catergory. From 2010 to December 2015 John was the resident head chef at the enchanting Tilton House, Firle, East Sussex which is recognised as one of the UK's leading retreat centres and was ranked in the top 10 world's best yoga retreats by the Guardian in 2012. John is also a trained cookery leader and co-director of Community Chef.
As well as being culinary creators we also give a monkeees! We pride ourselves in not only recycling as much of our material waste as possible (glass, tin, plastics, card etc) but we also compost pretty much all of our raw food waste – reuse, recycle and rebirth!!!
We are now very pleased to announce that we have our very own purpose built kitchen space in the beautiful setting of Barcombe Mills, just 2 miles North of Lewes.
Get in touch →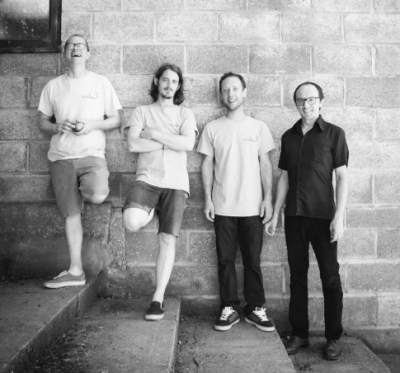 ' team Cashew '       image courtesy of http://7two9.com/
I had the pleasure of meeting John in the Autumn while judging the Vegan Catering Competition at Tante Marie Culinary School in Surrey. His passion, knowledge and enthusiasm in plant based cuisine soared over the other finalists in the competition, which was immediately recognized and his calmness and attention to detail shone through.
Chad Sarno, Executive Head Chef Saf, Shoreditch, London
I just wanted to write to say thank you very much for all you did for the Sangha while we where in London.  The food was really excellent and it was a pleasure to spend some time with you.  Everyone in the Sangha appreciated your food and the way in which you worked.
Stuart Watson, Lay Person and Cook at Plum Village. Catering for Tich Nhat Hahn's monastics during London retreat April 2012. Read more testimonials →